Nairobi City Excursions!
These are short tours which are popular with clients on transit or business schedule. They last between 1hr to 1 Day.
1NAIROBI CITY TOUR (2HRS)

This tour will take you to the various Landmark Buildings, Uhuru Park (Freedom Park), City Center and Shopping areas, National Museum, Snake Park and the Railway Museum.
2 GIRAFFE CENTRE AND KAREN BLIXEN EXCURSION (3HRS)

Nairobi Giraffe Center is only 15kms from the City and was founded in 1978 to save the endangered Rothschild Giraffe. This is the only place where you can go as near as feeding the Giraffe from your palm. On the adjacent is Karen Blixen Museum, the farm house where the Author of the book "Out of Africa" lived. It is also the same place where the famous movie "Out of Africa" was shot.
3CARNIVORE RESTAURANT LUNCH / DINNER.

Guaranteed daily at lunch and dinner, Nairobi has many restaurant offering varieties of cuisine. We recommend a dinner or lunch at the unique Carnivore Restaurant which is famous for the succulent barbeque dishes of Game Meat as an excellent compliment after holiday in Kenya; especially as an excellent welcome or farewell dinner. The restaurant also offers Vegetarian menu. Don't forget the Tamarind Restaurant which is a sister to Carnivore and serves Sea Food. Do not wait to go to the Coast to enjoy a plate of Lobster Fish or a dish of Crab you can get the same in Nairobi in the City Centre.
4Nairobi National Park.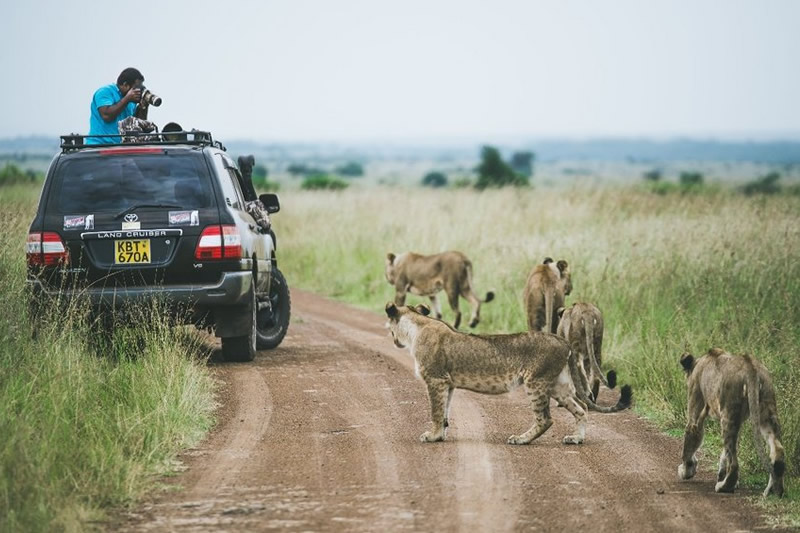 Nairobi is the only City in the whole World that boast of a National Park next to its door step. Nairobi National Park is 15kms away from the City Centre and despite this proximity, there are many species of mammals including 4 of the Big Five. The best time to visit the park is early in the morning or late afternoon everyday.
5David Sheldrick Wildlife Trust Nairobi Day Tour.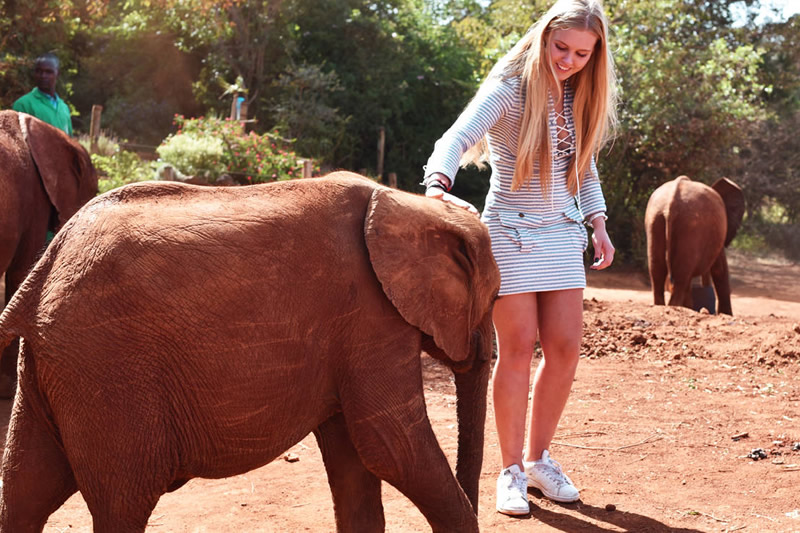 This is an orphanage for Elephant and Rhinos Calves from all over Kenya. It was founded and is still managed by Daphne Sheldrick, the widow of the best known Game Warden, David Sheldrick. The young calves which are orphaned by poaching from various Parks are brought here and nursed until they are believed to be out of danger then released back to various parks to rejoin their colleagues. The visit is done during the feeding hours which fall between 11:00am to Noon every other day. There is no park fee but only your humble contributions to the trust
6BOMAS OF KENYA STARTS FROM 02:30 PM DAILY.

A Boma means a village, thus Bomas of Kenya means literally villages of Kenya. Kenya is a tribal society with over 42 tribes. The Government thought it wise to set up a place with traditional set up homesteads representing the different tribal regions. This homestead depicts different cultures with Guides to tell the history. Next to it, visit to the auditorium where you will be entertained by different tribal cultural troops until 06:00pm.